7 hair product mistakes you could make and how to fix them before you ruin your strands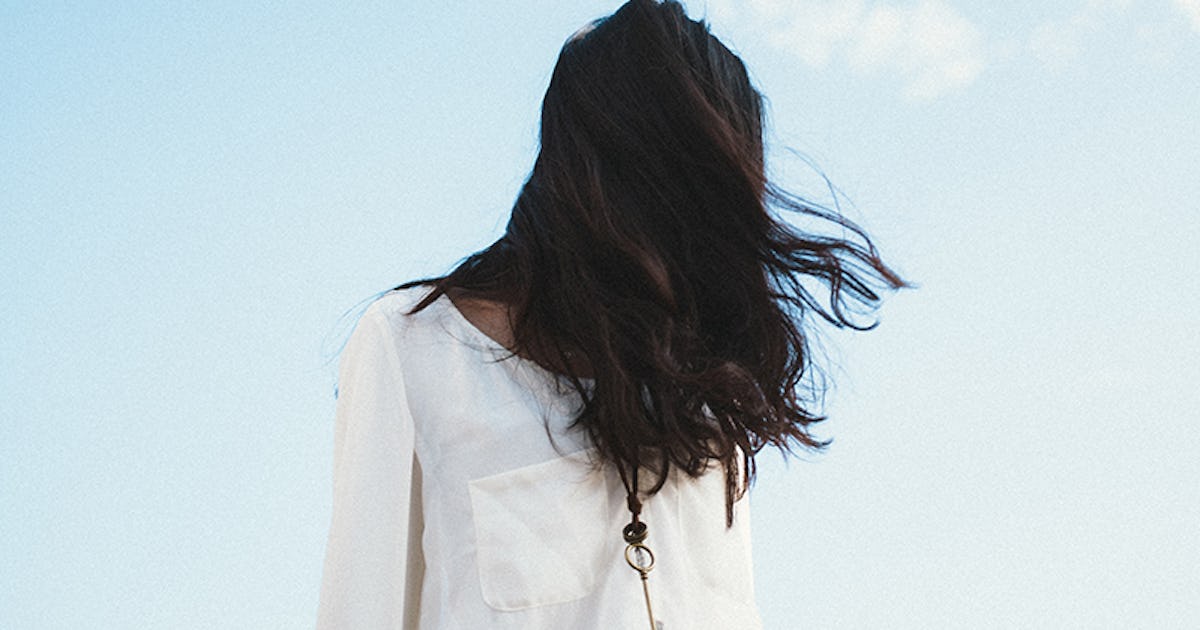 You'd think that managing your own hair would be pretty straightforward these days, but it turns out that there are some pretty common mistakes in hair products that we've probably all made unwittingly at one point or another. . Ugh. Apparently, mistakes in washing, packaging and even drying are not enough. The main problem with hair products is that they can create a vicious cycle.
Thinking that you don't need any product can be a mistake, as leaving hair to fend for everyday stressors on its own can lead to bigger and faster damage and breakage. But using the wrong products can make you feel like you need to Following product to account for issues that current products do not adequately cover. And as much as we could possibly want to own and use all hair products, layering oils, serums, foams, leave-in conditioners, texturizers, and hairspray will lead to serious build-up and heavy hair.
So you don't have to worry about the buildup weighing down your strands (and subsequently having to use a stripper, clarifying shampoo every day) or suffering damage from your aversion to hair products. , here are seven common mistakes and how to fix them, for healthy and beautiful hair:
1. Do not use thermal protector
Moroccanoil, $ 26, Amazon; UniqOne, $ 18, Amazon
Whether you're just drying your hair or doing the new ones with curling irons and flat irons, always always ALWAYS apply a thermal protector first. To make sure your strands are evenly coated, brush your hair between sprays. And if you are using a moist heat protectant spray rather than a dry spray, make sure your hair is dry before using hot tools. This way your hair will be more protected from damage and breakage.
2. Thinking that "oil" means "oily"
Don't be afraid of hair oils just because they could make your hair greasy. If you use too much of them, yes, they can make your hair smooth and oily. But if you use the right amount, oils can make all the difference in the health and appearance of your hair. Still nervous? Instead, try a dry oil.
Alterna Bamboo Kendi Dry Oil Mist for Unisex Mist, $ 14, Amazon
3. Choosing a product for the wrong type of hair
Kerastase Resistance Bain Volumifique Thickening Effect Shampoo, $ 29, Amazon
If you have thin hair, a product that will treat coarse or natural hair will be too heavy. And if you have thick or natural hair, a product that will treat thin hair might not be enough. Always be sure to check the labels for strength, hold, moisture level, etc. of a product before buying and using it. If you're not quite sure what your hair type is, here's a handy guide so you can better understand which products are right for you.
4. Use too much or too little
Even if you are already worried about applying too much product (or too much product) and weighing down your hair, over-erring too much will only prevent your hair from reaping the benefits of the product you (barely) apply. . Generally speaking, you will hardly ever need to use more than a penny-sized amount or less than a pea-sized amount of any hair product (except for mousse). To make sure the product is distributed more evenly and your strands receive the same attention, always rub the product between your hands before applying it to your hair.
5. Do not apply in the correct area
There are very few products that actually need to be applied to your hair. For the most part, it is the roots or ends that require special attention. Generally, if a product is meant to cleanse or add volume (think dry shampoo or lather), apply it to the roots. And if a product is intended to hydrate, shine, or protect from damage (oils, conditioners, serums, etc.), apply it to the ends. Using any of these products all over your hair will only weigh it down and make it look less beautiful.
6. Hold aerosol products too close
If you hold the hairspray too close to the head, you could oversaturate your strands, making them appear oily and weighed down or even too sticky and harsh. Holding dry shampoo too close to the head can lead to product buildup and a white run that is too difficult to distribute. Instead, make sure to always spray aerosol cans about 20 to 10 inches from your hair.
7. Do not change product over the seasons
Just as you can modify your skin care to accommodate warmer or colder weather, hair care should also be considered. While it's important to condition all year round, make sure you have a stronger hair mask for the drier winter months. And during the summer, choose products with SPF and which effectively remove chlorine from the hair so that they are better protected from the harmful effects of the sun and the swimming pool.
Images: fade / Unsplash; Instagram (7)