Kate Middleton uses this hair product to keep April showers from ruining her style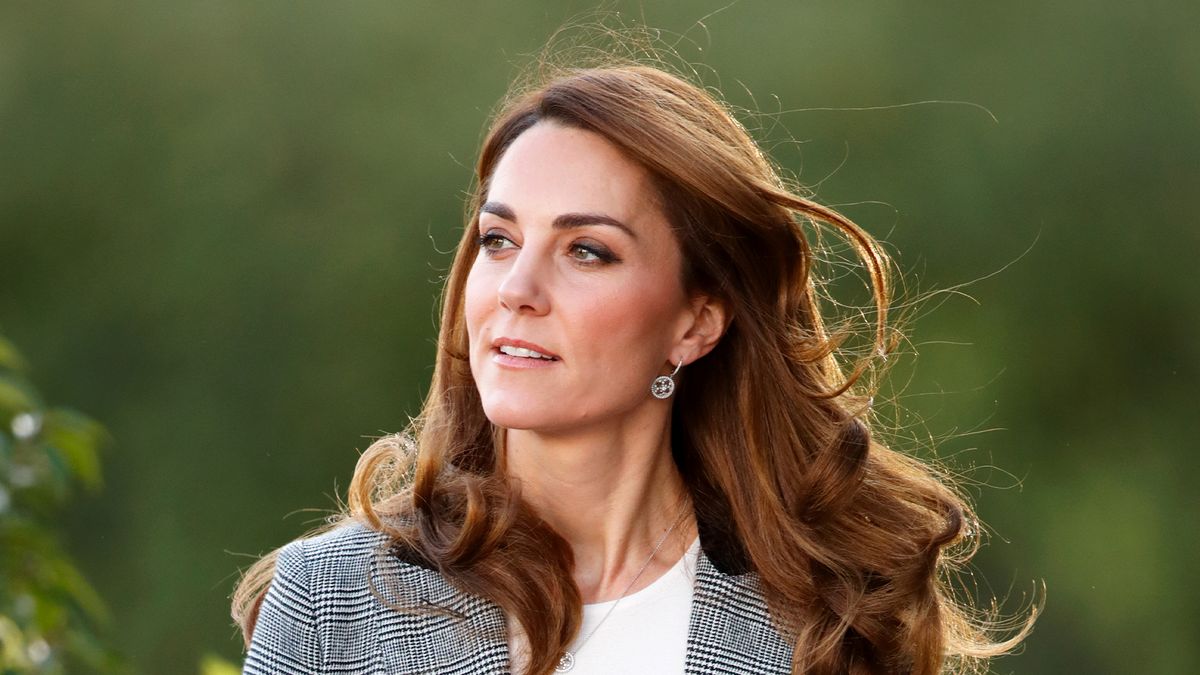 Thankfully, Kate Middleton's hair product of choice has just been restocked and the timing couldn't be better. Her favorite conditioning cream is the secret to taming flyaways and preventing frizz if you get caught in an April downpour.
We have said it before and we will say it again, the Duchess's hair should have its own Instagram account because surely she is the woman with the most coveted shiny lengths in the world? And while the Duchess is famous for her big, bouncy brushings, it seems there's one finishing product she can't live without to create unparalleled shine and smoothness – Kiehl's Stylist Series Cream with Silk Groom.
How do we know this? Ahead of her tour of Norway and Sweden in 2018, Middleton hairstylist Amanda Cook Tucker posted a photo that detailed the full hairdressing kit she packed for the Duchess of Cambridge. And the flagship product was this Kiehl's conditioner cream.
Of course, everything the Duchess uses immediately fly off the shelves – from her £ 10 hairbrush to her favorite Kerastase shampoo. Not to mention how fans go wild for one of her hair transformations – whether it's curls shaped on a Disney princess or a poker straight hair style using the best hair straighteners.
The same goes for this Kiehl's revitalizing cream. Filled with jojoba oil, silk powders, as well as soy and wheat protein to strengthen strands, this is a nourishing and styling 2 in 1 product in one.
Add a teaspoon to your fingers and smooth it into the mid-lengths and ends of damp hair for Duchess-worthy condition and shine.