Lucie from Love Island uses this £ 3 hair product to get beach waves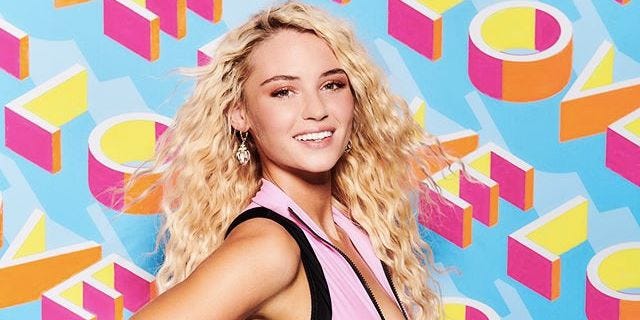 @lucierosedonlanInstagram
It's only a week away and we can already confirm that Love Island has officially taken over our lives – yes, we've become obsessed again.
From the excitement of Yewande's first date to Tommy seemingly not knowing how to make a cup of tea, the past few days have delivered absolute gold on TV – but what we're really looking for is the fashion and beauty inspiration.
This year is proving especially good when it comes to major hair looks – from Amber's flawless curls to Molly-Mae's sleek lengths, we've got you covered. But the style we covet right now has to be Lucie's surfer waves.
We earn commission on products purchased through certain links in this article
How to create the perfect waves is obviously one of life's biggest questions, so we were very impressed when we found out that the product behind Lucie's kinks is actually a cheap spray that you can pick up in Boots for the grand prize of £ 2.93.
BUY NOW
Yes, Lucie used Texturizing Sea Salt Spray from the show's sponsor, V05, to create those tight mermaid waves.
We can report that recreating Lucie's waves at home is actually incredibly easy: just spray your sea salt spray liberally on damp hair and braid lightly until dry. The result is carefree surfer waves that are neither crisp nor crisp.
This content is imported from Instagram. You may be able to find the same content in another format, or you may be able to find more information, on their website.
Not only is the look low-maintenance, it's also gentle on your strands as there is no harsh thermal styling. So if you are looking to strengthen your hair this summer, this is definitely the way to go.
Yes, the salt spray is officially back for the summer. If you're feeling inspired, shop our four favorite texturizers below …
This content is created and maintained by a third party, and imported to this page to help users provide their email addresses. You may be able to find more information about this and other similar content on piano.io