The best hair tools to achieve any look.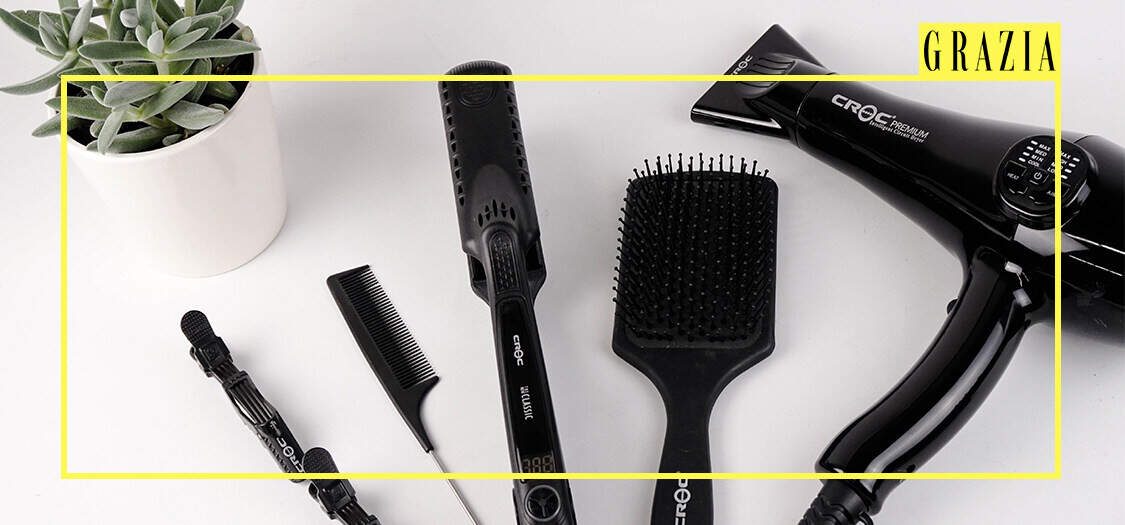 Hairstyles depend on your mood, there is not the same hairstyle that goes well with all outfits. Sometimes you may prefer straight hair while other times you feel like opting for loose curls or beachy waves. Treating your hair well is one personal care you will need and it can be both creative and experimental. Invest in yourself and treat yourself to styling tools to achieve all types of looks. Showing your locks some love, we're rounding up the best styling tools and products of 2021.
1. Dyson Corrale straightener, INR 33,193
The Dyson Corrale straightener is the perfect lockdown companion for your crowning glory. JIt's the only straightener with flexible plates that form around your hair, bringing it together with every pass. The flexible plates allow you to achieve the same style with less heat, it also means improved styling, to reduce frizz and less flyaways. The built-in sensor system regulates the temperature of the plates 100 times per second, ensuring consistent power so the heat never exceeds the chosen setting. This ultimate at-home hairstylist is designed to give you that smooth, sleek look, regardless of your hair type and length.
2. Alan Truman Tourmaline Ceramic Wand, INR 2,249

Alan Truman's Tourmaline Ceramic Wand is a quick and easy way to create beachy waves and curls in the comfort of your own home. This curler has a 14.5cm long tourmaline ceramic coated body, making it ideal for short to very long hair. Embrace your hair texture with this ceramic wand with a temperature range of 180 degrees C to 235 degrees C to let you select the right temperature for your hair type and shape. The ultra-even heating system ensures that the barrel heats evenly, with no hot spots. The handle helps you maintain a firm grip on the curler while styling.
3. Philips Heated Straightening Brush, INR 3,399


Philips is a leading health technology company, dedicated to making the world healthier and more sustainable through innovation. The brand is a global pioneer in home care, energy-efficient lighting solutions, as well as men's shaving, grooming and oral health products. The Philps Heated Brush features a three-bristle design with a keratin-infused ceramic coating. While the bristles glide smoothly through your hair and gently detangle and straighten, they also protect your scalp from heat. Its thermoprotect technology maintains a constant temperature throughout the brush to prevent overheating for protected, healthy-looking shiny hair.
4. VEGA 3 in 1 Keratin Hair Stylist, INR 1,999

Why have multiple tools to create hairstyles when you can have one device that does it all? The Vega 3-in-1 styler lets you straighten, curl and curl your hair with comfort and ease. From a corporate look to a party look, this styler is a one stop solution to give you a new hairstyle every day.